A Unique Conference Venue
If you're looking for a modern conference venue in Bridgend, The Great House combines all of the facilities of a modern conference centre but situated in the historic surroundings of a Grade II listed building. With our splendid garden, unique character and rich history, a meeting at The Great House shows you know quality and mean business.
Just a few miles from the M4, we're also easily accessible for delegates travelling to a conference or meeting. We guarantee privacy, comfort and friendly individual service plus offer free on-site parking to your guests.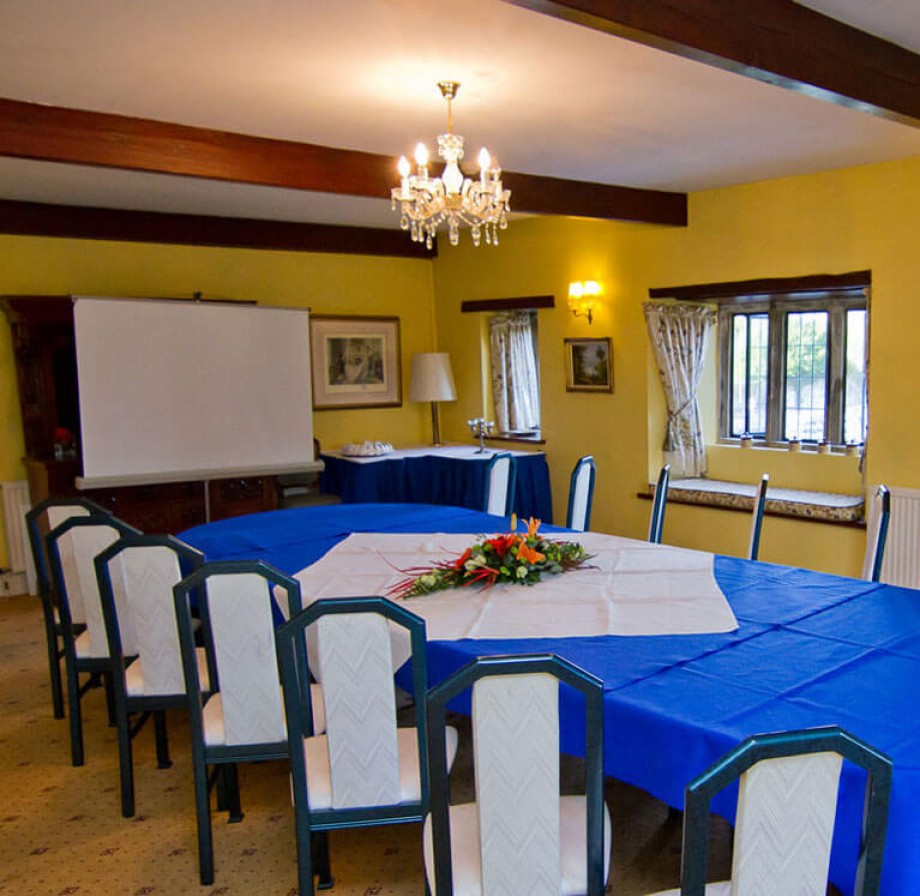 Our Suites
We have three excellent conference rooms able to cater for delegates ranging in capacity from 2 to 50. Each comes equipped with all the necessary features and facilities including wireless high-speed internet access, flexible room layouts and presentation equipment.
For more intimate meetings, our Tapestry room is a smaller yet fully-equipped conference space that's perfect for private luncheons. For mid-sized groups ranging from 6 to 30, our Edgar Suite is a stunning room full of natural light and overlooks our beautiful gardens. Finally, for larger conferences and exhibitions, the more spacious Great Hall, which doubles as our award-winning restaurant, would be the ideal choice.
Business Enquiries
We understand that different organisations and events require personalised services. With a range of options for meetings and conferences, we're ready and able to tailor to your size, style and occasion.
If you have any questions or want to discuss how we can facilitate your business event at The Great House, please call us on 01656 657644 or email enquiries@great-house-laleston.co.uk.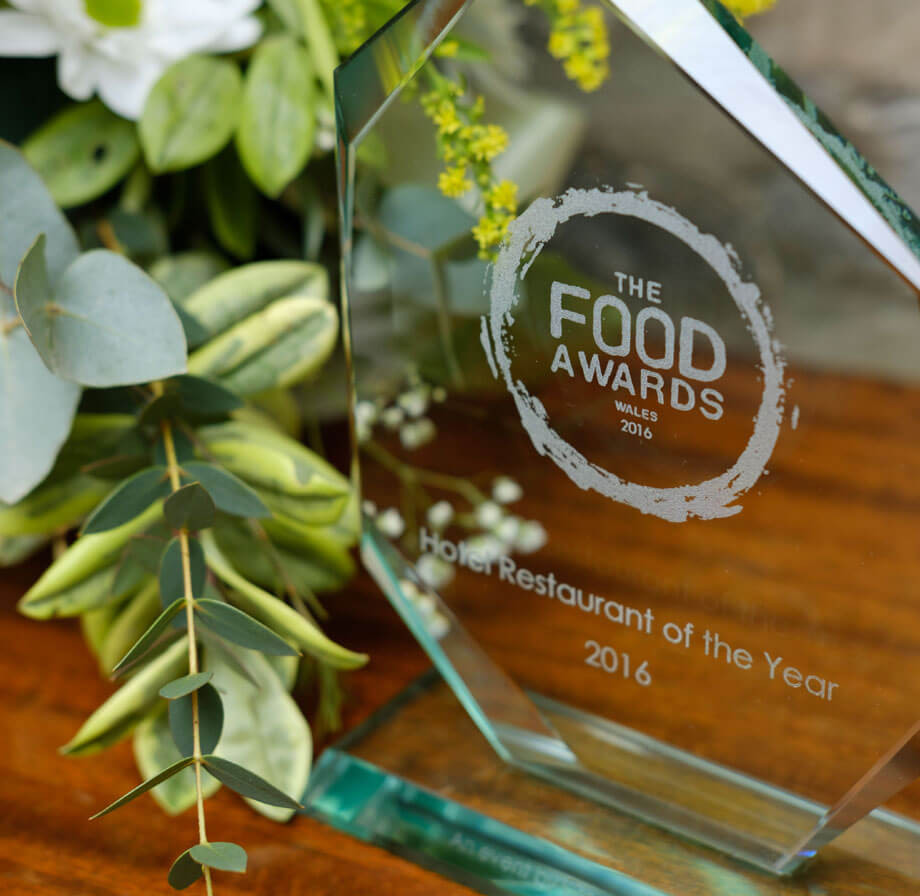 Food and Drink
In addition to our great conference facilities, we offer equally exceptional dining options. Our menus are flexible to meet your specific requirements, providing a number of food and drink options to cater for your event. A selection of seasonal menus are available and diners can choose from our express lunch menu, a la carte menu, daily changing market menu or we can also provide buffets and lighter options.
The Great House's Leicester's Restaurant is the current winner of the Hotel Restaurant of the Year for Wales, confirming its highest standards for food and service. We appreciate that you may need to focus on the business in hand and we will always do our best to cater to your needs. Whatever your choice, you are guaranteed a delicious "Taste of Wales" at The Great House Hotel.