Do you know where your food comes from?

And by this we don't mean the local supermarket. We're talking about where it really comes from.

In other words...food provenance.

Food provenance relates to knowing the roots of the food we eat.

Including how it was produced, transported and delivered.

The significance of food provenance has, quite rightly, boomed in recent years. We're caring more and more about what food we're eating and where it has come from.

Gone are the days when we'd be happy purchasing a plastic- wrapped chicken with a "Farmed in the UK" label slapped on.

With organic food a multi-million pound sector, at home people are questioning where their food has come from.

People are standing up and saying no to unsustainable goods and thousands of food miles. To eat lamb that has travelled from New Zealand when we have local farms, just around the corner seems wrong.

It's more important than ever to put a focus on food provenance.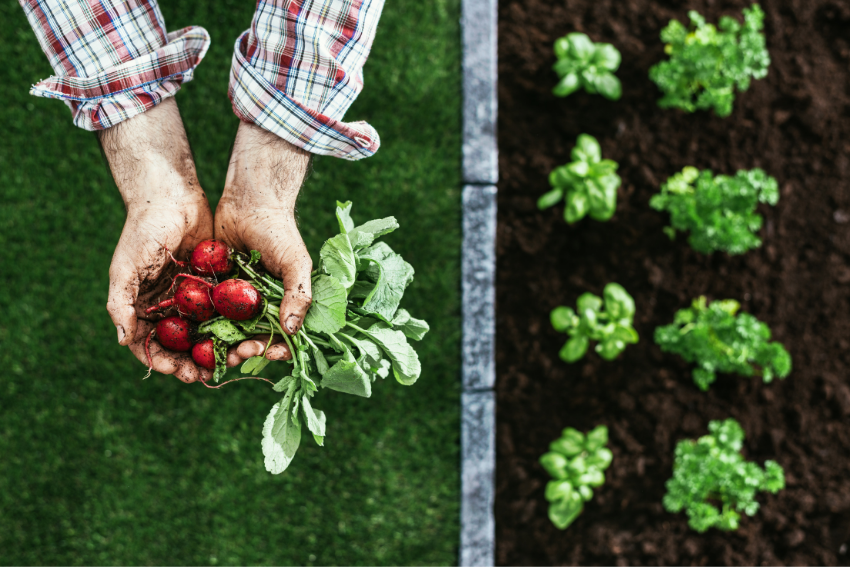 Why does food provenance matter?
Food provenance establishes the connection between the producer and the consumer. It allows the consumer to learn more about what they're eating.
In fact, 84% of people in a recent UK study claimed that food origin was the second most important source of information, behind the use-by dates.
Sustainable foods that have been farmed in a responsible fashion tend to be healthier. They are unlikely to be pumped with chemicals and pesticides. If organic-certified, the use of any chemicals is entirely banned, although some locally grown, small farmed produce may still use some minimal intervention.
Here at The Great House, we make sure our food is locally produced in Wales. Not only do we find this a better choice of product for the environment, we also find everything tastes better. The food or produce is better quality all round.
Any top chef will only source seasonal and locally grown products. Not only does it help with food miles, it makes sense in terms of the final food dish the customer receive.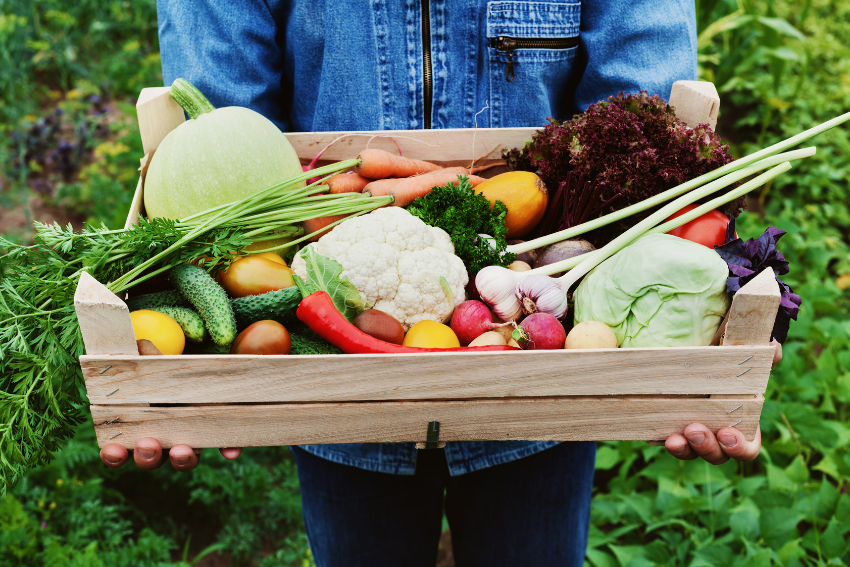 Where do we purchase our food products?
The three main local suppliers we use here at The Great House are: Farmers Pantry for our fresh meat produce, Ashtons fishmongers for our fresh fish, and Matt Fresh for all our fresh fruit and vegetables.
Farmers Pantry
Farmers Pantry is based in Llantwit Major and Cardiff. Since starting its journey, the business is leading the way in the real food revolution and has opened two large stores.

The demand for locally grown produce is constantly growing. Farmer's Pantry livestock is fed on the most fertile pastures Wales has to offer and the meat is produced under strict animal welfare rules. The healthy lifestyle and diet of the animals ultimately leads to meat with a distinctive and premium taste.

The meat from Farmers Pantry is truly a cut above the standard.

We incorporate this high-quality meat into some delicious dishes here at The Great House including:
• Famous Welsh beef, served in a red wine and shallot sauce - one of our most popular dishes.
• 35 day aged Sirloin or Rib-eye steak
• Welsh lamb, served with a lamb faggot and crushed peas.

As a restaurant with many food awards and an AA Rosette, local meat produce is at the core of our A La Carte menu.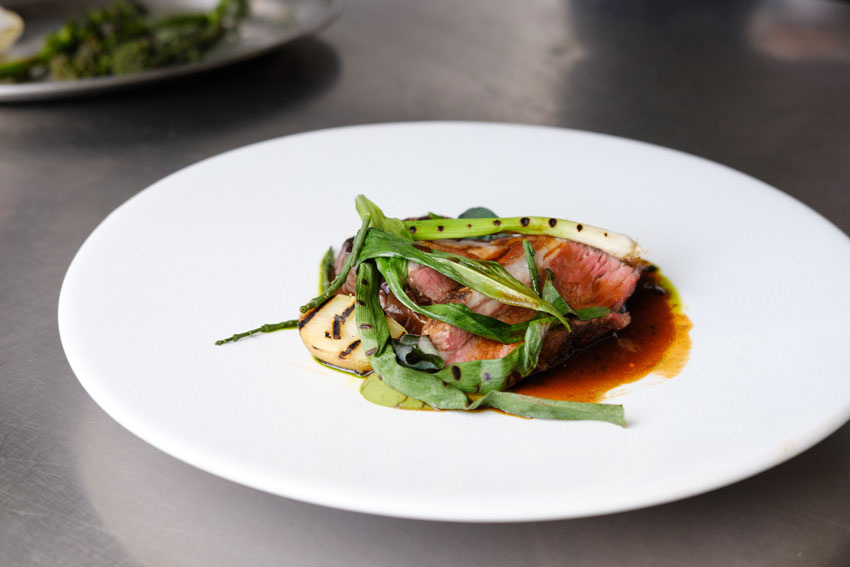 Ashtons Fishmongers
Complementing our meat dishes is our locally sourced fresh fish from Ashtons Fishmongers.

Ashtons Fishmongers is a large fishmonger based in Cardiff. Its ethos involves using a common sense approach to fishing, aiming for as little waste as possible.

Ashtons has been around since the 1800s and has only had three owners since it opened. It has been located at the central market in Cardiff since 1980. Although it was run for many years by the Ashtons family, since 1973 it has been owned by the Adams family- who were already experienced fishmongers before they took it on and had a fishmonger business in Penarth.

Three of the staff at Ashtons are fish craft champions, the top award at the annual Fish Craft Championships. The championship offers the opportunity for entrants to prepare fish that goes on to be judged by a panel. Three of Ashtons staff are former winners of the independent competition.

We offer some beautiful fish dishes made with Ashtons fish here at The Great House. Baked Cod with fennel is a firm favourite.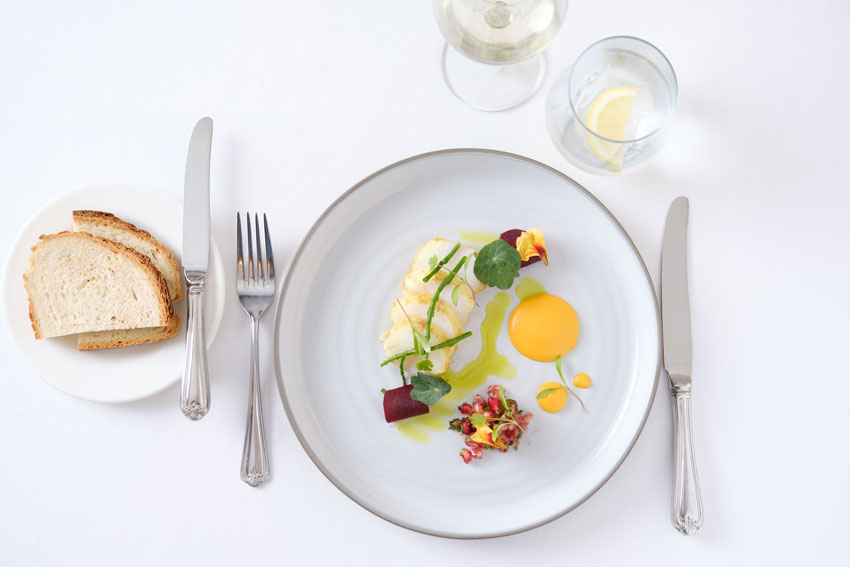 Matt Fresh
Organic fruit and vegetables not only have an improved taste over non-organic versions, they are healthier. They have not been sprayed with harmful chemicals and offer far less contribution to environmental damage.

We're lucky here at The Great House to be well-served by Matt Fresh who provides our fresh fruit and vegetable produce, giving our guests a high quality, daily healthy eating quota, if needed.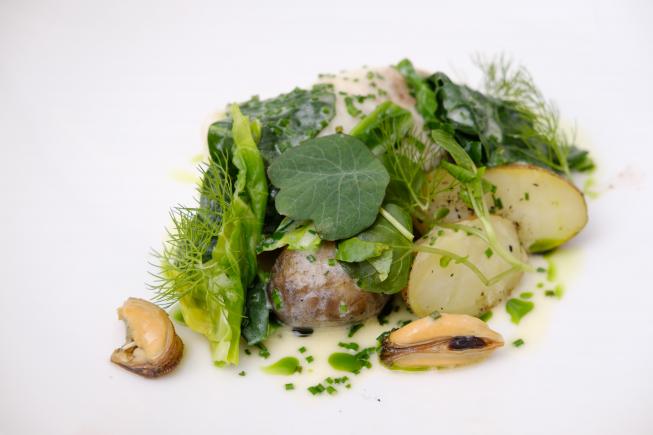 What is the future of food provenance?
While we do all we can at The Great House to buy locally sourced, seasonal food products, we believe the future of food provenance lies in Blockchain technology.
If you haven't heard of blockchain technology, it is a technology system that records digital transactions.
The technology can be applied to food products to keep track of where food is sourced from, and to ensure it is responsibly bought.
The Blockchain model is particularly relevant for processed foods, for example, like sausages. Wouldn't it be great to achieve a better understanding of the ingredients that make up each individual sausage you buy.
Sites like www.provenance.org are a great place to start when it comes to checking the food provenance of our shopping list and for food brands to improve consumer trust.
While this detailed focus and technological innovation is coming to our mainstream shopping experience, it's only the natural extension of what we at the Great House have been doing for years.
We will continue to carefully check our food provenance for the benefit of our guests and their tastes buds as we've always done. But don't take our word for it. Book a table at our AA Rosette restaurant and taste for yourselves.